: December 2022 :

Greetings all my dear Ambientlings (yes, it's a real word, I promise).
I Wish You All A Very Merry Christmas & A Happy New Year :)

Thank you all sooo very much for your amazing support on the 12moons reissues.
It is absolutely overwhelming, I did not expect this level of kind-hearted blessings.
Once again, I humbly take a deep bow and thank you all so very very much <3

As always, I hope you all stay safe and keep warm
/Michael





: Midsummer 2022 :

Hope to find you all very well.
Thank you all so very much for the support on Bandcamp,
it means alot to me and I appreciate it all so very much :)

Have a really great summer and enjoy the lovely sunshine :)






: March 2022 :
...News & Updates...


12moons & neser DNA on Bandcamp !
Today I can finally say that my discography is available at Bandcamp.
It's been a veeery long journey and finally we are here :)
All of these reissues are 24bit restorations.
The aim was to stay as true as possible to the original releases,
with minimal amount of changes while still doing tweaks and enhancements.
These reissues are Bandcamp exclusives, except for the Solid State Album,
which will also be available on most of the streaming services.
Some of the "Singles" will include additional versions or remixes,
for example, Beyond Infinity includes both Long & Short Versions.
The album Solid State is still mixed like the original album release,
Bandcamp bonus, all the tracks are available as individual pieces.
I also collected all of the tracks released on various compilations,
and gathered these tracks into a few compilation releases.

The following releases are now available at Bandcamp :

12moons - Beyond Infinity (24bit)
12moons - Zero Gravity (24bit)
12moons - Back 2 Basics (24bit)
12moons - Northern Star (24bit)
12moons - Hunting Demons (24bit)
12moons - Elak Jävel (24bit)
12moons - Invisible Light (24bit)
12moons - Nimbus (24bit)
12moons - Compilations (1999-2004) (24bit)
12moons - Solid State (24bit)

neser DNA (Tinnitus) - Shape Shifter (24bit)
neser DNA - Compilations (2002-2003) (24bit)

Healer - Compilations (2000-2004) (24bit)






: November 2021 :
...News & Updates...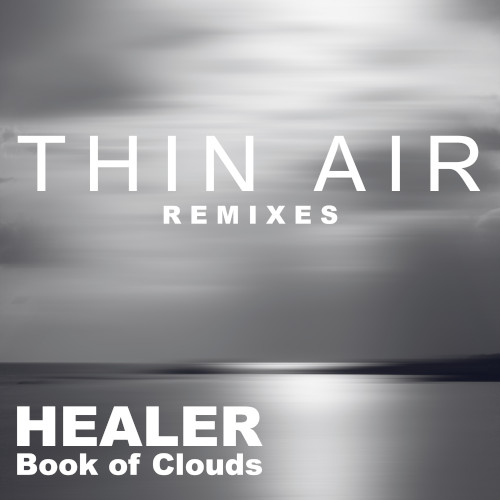 Michael returns in 2021 with another release, this time it's a 5 track EP :
Healer - Book of Clouds (Thin Air Remixes)
Release Date : 27th of November 2021
This is a pure atmospheric drone journey for daydreamers,
a 5 track EP with remixes from the album Book of Clouds.
With a total length of about an hour, we can slowly drift around for a while.
Keep them daydreams alive :)

As usual, bonus items includes complete artworks (Front and Back).
This remix EP is available on Bandcamp (24bit version),
and on streaming platforms such as Spotify, AppleMusic and a few more.
Healer @ Bandcamp (24bit)
: June 2021 :
...News & Updates...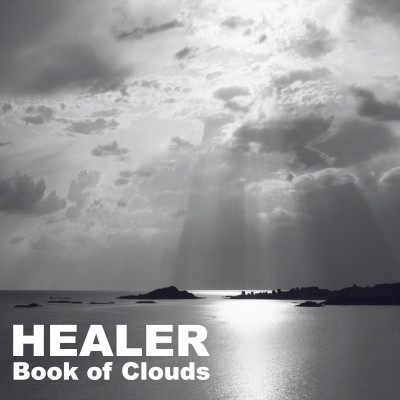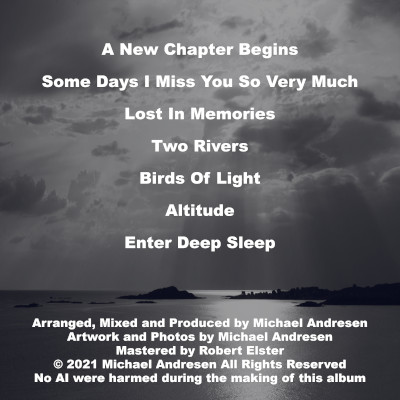 Michael is back with a brand new ambient album :
Healer - Book of Clouds
Release Date : 15th of June 2021
It's been 17 long years of silence from Michael (Healer aka 12moons).
During this timeout he's explored the deepest core of his ambient roots,
and for the past 4 years he's selected music for another ambient album.
Now it's finally time for another deep journey into Michael's sonic landscapes.
This third album is filled with beautiful melodies surrounded in soft atmospheres
and combined with a slow gently moving pulse to create a sublime sigh of relief.
This release is a 7 track album with a total length of 80 minutes.
All tracks arranged, mixed and produced by Michael Andresen,
artworks with images from Michael's private stash of photos.
Mastering by Robert Elster at Cloud 99 Studios.
Earlier in 2021 Michael reissued his first two Healer albums,
WonderGround from 2000 and HigherGrounds from 2004.
All of the Healer albums are available now on Bandcamp (24bit versions),
and on streaming platforms such as Spotify, AppleMusic and a few more.
More music is on the way and you can rest assured,
next time you won't have to wait another 17 years... :)
Healer @ Bandcamp (24bit)